Singer...Minister...Producer.

Donnie Lorenzo Mark , born October 5, 1965 was raised in a God-fearing family in Detroit where he began singing at the age of 3. At that point, his mother, Paulette Mark-Benton knew that God would someday use him in a mighty way.

Minister Mark has been blessed to be involved with some of our finest gospel artists. He was featured as lead vocalist
on projects such as the Rudolph Stanfield and New Revelation song, "Glorify the Lord" and Victor Beauchamp and the Prince of Peace choir's title cut: "Wash Me." He has traveled and performed with gospel veterans: Derek Brinkley,
Vanessa Bell-Armstrong, his uncle, the late Bishop James Mark who was a profound influence on his career;
and, lending background vocals for the "Queen of Soul" Aretha Franklin.

Donnie was crowned the undisputed "Gospel Son of Soul" by WQBH"s Executive Producer and daughter of Detroit's beloved Martha Jean the Queen, Diane Steinberg-Lewis and radio personality, Rufus Beal.

My Work

Donnie's repertoire of ministerial gifts lead him to preach his first message October 16, 1994 and he has been sharing the Good News from that day forward. His vocal abilities has afforded him the privilege of writing and directing his own theatrical plays as well as travel with playwrights Mike Matthews and Derek Brinkley and perform with renowned gospel artists: Yolanda Adams, Mary Mary, The Winans, Vicki Winans, and jazz specialist, Nancy Wilson.

Singer
Minister
Playwright
Producer
Donnie Speaks...
"I love to sing! Singing is my first love and it is what I have always felt I was born to do. As I grew up, I learned that my gift was destined to be used for God's purpose and ministry. I'm like King David, I love to serenade the Lord...singing to Him, for Him, and by Him.
This is how I show my love for God and prove that I appreciate
​His presence in my life."
Follow on Social Media:
Powered by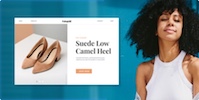 Create your own unique website with customizable templates.